Present and Future of Mobility Systems: Paving the way to more Sustainable and Equitable Transport. Innovative applications and experiences. IN-MOVE BABLE Awards. This initiative sought to give visibility to the most innovative and impactful success projects led by members of the cluster, those that are shaping the urban mobility market and providing innovative answers to the challenges we face. Co-authors: Gretel Schaj and Yamileth Salas Vega
Roadmap for decarbonisation
By setting a goal to become climate neutral and thus reaching zero net emissions by 2050 (with an interim target of 55% emissions reduction by 2030), the EU set an ambitious but necessary roadmap for decarbonisation (best reflected in the EU Green Deal). However, it is a well-known fact, that in order to achieve those ambitious targets and transform our economies and societies, a colossal transformation of all sectors is due in less than 30 years.
The mobility sector is where we have seen many innovations flourish and pilot projects take place, showing that there is potential and capacity to embark on the decarbonisation journey. Scaling-up is the one thing required to guarantee that this journey reaches the planned destination on time.
Smart City solutions
In the path of driving the change for a better urban life, BABLE Smart Cities is working with several organisations that are making innovative ideas a reality and supporting innovators to get to the market faster and in more collaborative ways. That's why we work with In-Move by Railgrup, a cluster of rail mobility and multimodal logistics in Spain, and have a joint goal of supporting companies to implement Smart City solutions quicker and more efficiently, through promotion and access to knowledge and opportunities.
And proof of the desire to carry out this mission jointly is the fact that on July 7th 2022, the IN-MOVE BABLE Awards were announced. This initiative sought to give visibility to the most innovative and impactful success projects led by members of the cluster, those that are shaping the urban mobility market and providing innovative answers to the challenges we face.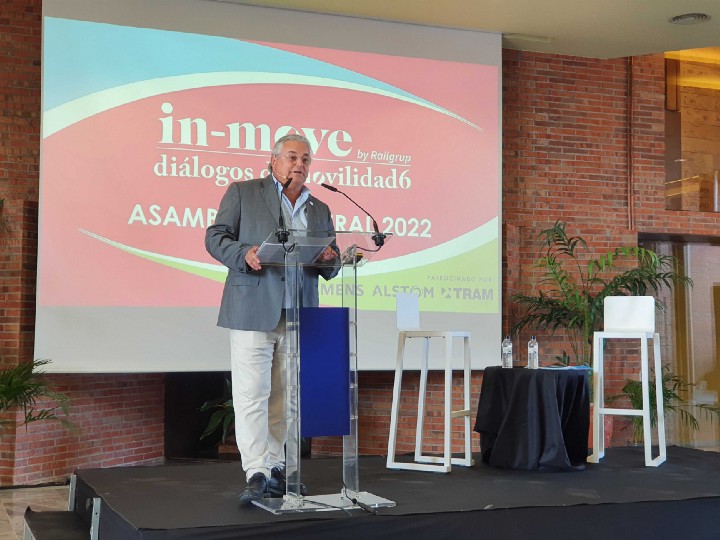 The winners
It was a pleasure for BABLE Smart Cities to present the winners and we congratulate again Tenalach Consulting (Winner — and with highest sustainability impact), DILAX Intelcom Iberica SL (economic impact mention) and MASS FACTORY URBAN ACCESSIBLE MOBILITY SL (App&Town) (social impact mention) for inspiring other companies with their Use Cases.
Press release