Mobility, transport and logistics: next steps
Aristarco Tomás – Tenalach Consulting
Reaching the goals of zero emissions in mobility, transport and logistics requires actions in three areas, which are, the focus on the introduction of incentives, making all modes of transport more sustainable and the promotion of multimodality. To do this, the actions to be taken are:
Reduction of the use and dependence on fossil fuels, with vehicles with low or zero emissions. Incorporation of innovative technologies such as "green hydrogen".
Generalization of the use of high performance tires, to reduce the generation of microplastics (they come off due to wear), energy consumption and noise pollution.
Higher volumes towards the SSS (Short Sea Shipping) and inland waterways and the railway.
Repercussion of costs in the use of infrastructures and carbon emissions.
Circular products and services.
Interoperable refueling infrastructures.
Ports and airports must adapt to the new patterns of mobility and consumption (consider the rise of e-commerce):

Transforming into nodes of mobility and multimodal transport.
Integrated and fluid systems.
"Cleaner" ships and aircraft (including noise reduction)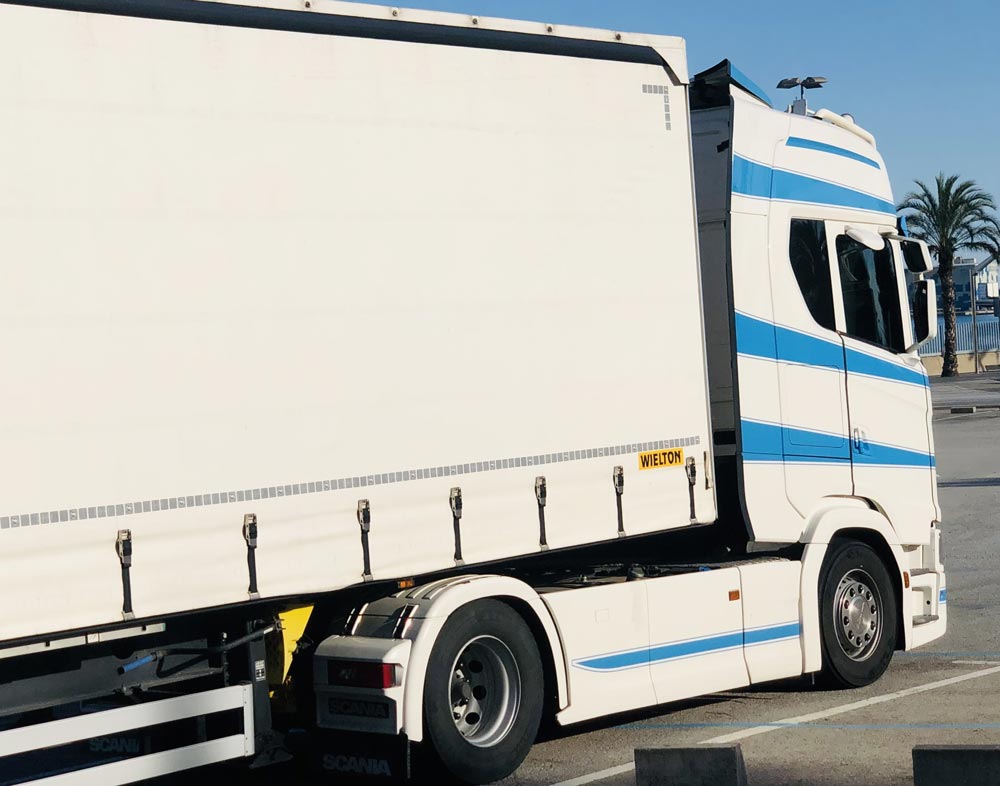 Interurban and urban mobility must meet several requirements:
Healthy: Quality transport networks, with clean air services and fast and frequent railways (for medium and long distance and cross-border) are essential.
In the cities, transfers on foot, by bicycle, shared electric mobility must be promoted, for the "improvement of health and of cities and their inhabitants". Connectivity with rural and suburban areas is equally basic and fundamental.
Connected and automated: The promotion of research and innovation in intelligent transport systems (ITS), connected and automated, are the basis for optimizing the operation of logistics chains, with the creation of safe corridors for emergency situations (physical attacks , cyber, pandemics, …). These new systems must allow the planning and purchase of interoperable and cross-border digital tickets, guaranteeing a smooth travel experience; for merchandise it must also allow traceability in real time.
Solutions such as 5G, satellite data, artificial intelligence, IoT, and blockchain, among others, will provide the system with intelligence and traffic management capacity to avoid collapses and reduce pollutants.
Through innovation, data and artificial intelligence, they will allow the use of autonomous vehicles, drones, Hyperloop, generalization of green hydrogen as fuel, etc. New technologies will facilitate clean mobility and logistics and their consequent environmental benefits.
Software platforms, IoT, infrastructure, data, with the exchange and. their governance, artificial intelligence, 5G, satellites, … will generate advances in the automation of mobility and transport, synergies between systems, and protection against cyber attacks.
Intelligent: The passenger and freight mobility of the future will be driven by innovation, achieving seamless, safe and efficient connectivity, within an environment of multimodal combinations. For this transition, social acceptance is necessary, with the inclusion of privacy and data protection, cybersecurity, ethical and equality regulations.
For the transport of goods, the use of zero-emission vehicles and the transfer of traffic from road to SSS, inland waterways and rail are two major objectives for sustainable transport. This requires economic incentives for infrastructure and operations. The transport of merchandise and urban mobility must be planned together, for the integration and management of electronic commerce in mobility plans and DUM (Urban Distribution of Merchandise).
Multimodal, shared and multipurpose nodes are strategic infrastructures for transshipment of both people and goods. Users should be more informed of the options and receive compensation and incentives. Reducing empty trips would avoid unnecessary emissions.
Carbon pricing is the first step to internalize the cost of polluting emissions as a greenhouse gas reduction strategy, applying a calculation adjusted to the use of infrastructures, thus encouraging sustainable alternatives, with route and delivery options, where every passenger or user has the right to receive information on the carbon footprint of their mobility or purchases (both for individuals and companies).
The ecological and digital objectives must be the basis of future mobility and transport systems, with the adaptation of infrastructures to climate change, which are inclusive, equitable and resilient. It is essential to guarantee interoperability and multimodality between the different modes of transport in order to respond to possible crises in supply chains.
Mobility and supply must be guaranteed for rural and peripheral areas.
The working conditions of the sector must improve, training and digital transformation will provide new opportunities, in order to increase membership and attractiveness, with quality jobs for other social groups that are currently little present (women and young people).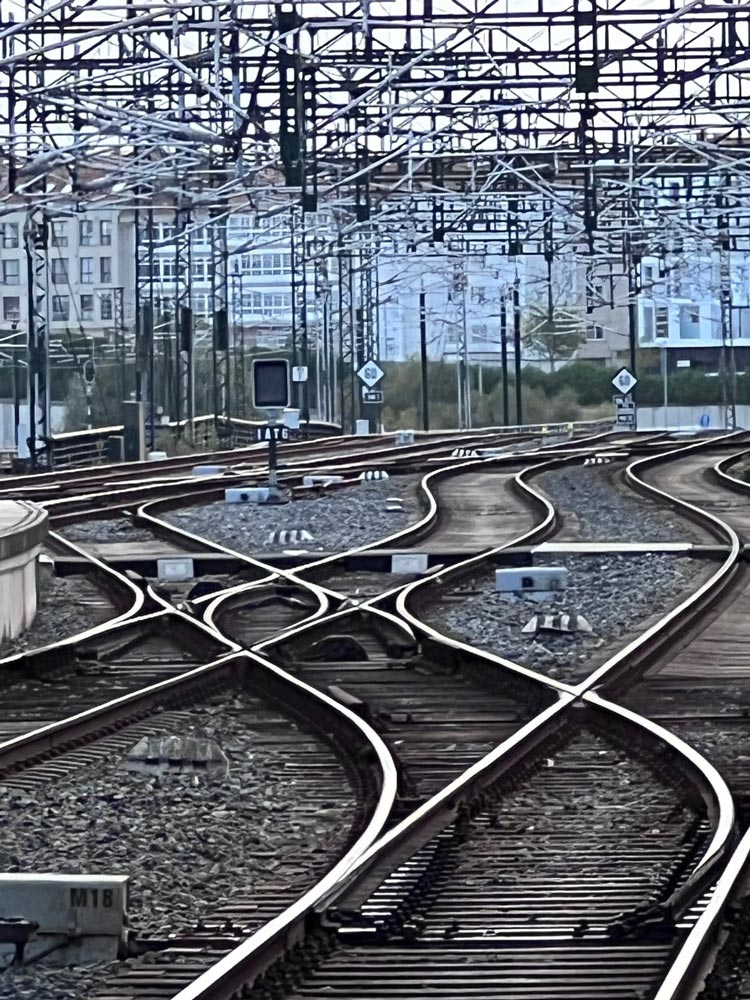 Ignasi Gómez – Cluster Manager In Move by Railgrup
The Paris Agreement and the SDGs (Sustainable Development Goals) applied globally must promote the reduction of emissions in mobility and transport by 2025. The ecological and digital transition must advance hand in hand, to tend towards a improvement of the economy (in this case, social economy), including aspects that affect the health of citizens.
Provide efficient, safe and environmentally friendly transportation:
Transport contributes around 5% to EU GDP and employs more than 10 million people in Europe, making the transport system essential for European businesses and global supply chains. At the same time, transport has costs for our society: emissions of greenhouse gases and pollutants, noise, traffic jams and traffic accidents.
Currently, transport emissions account for around 25% of total EU greenhouse gas emissions, and these emissions have increased in recent years.
Multimodal logistics must therefore focus on a dramatic reduction of greenhouse gases and especially (Green Deal) CO2. The railway is 9 times less CO2 producer than the road. For each portion of sections of about 30 km each, the railway emits 0.24 Kg of CO2, comparable to the electric bicycle, which is 0.19. The reduction of CO2 emissions is therefore an achievable objective as long as we multimodally transmit long distances to modes or sustainable combinations.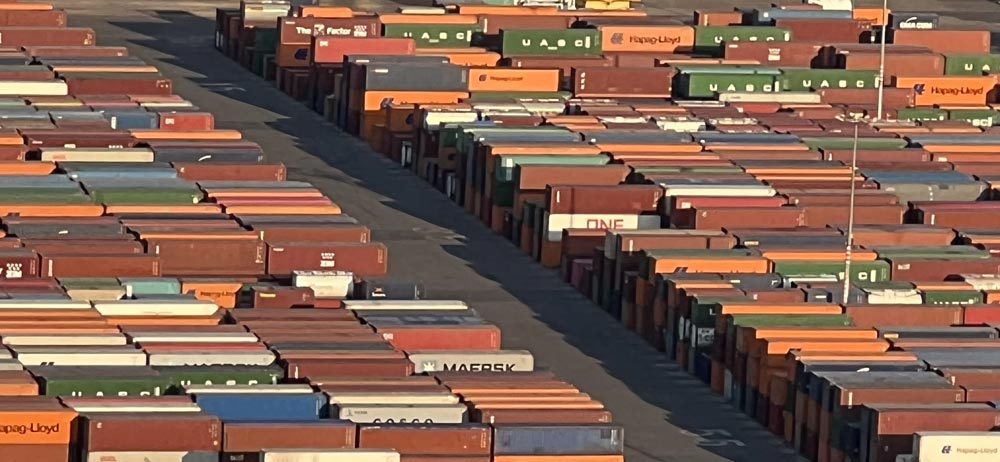 Eduardo Álvarez – Supply Chain Manager.
Intermodality is one of the best solutions, adapting the needs of shippers to the alternatives of use in transport, as well as the increase in the use of railways to reduce emissions in medium/long distance transport or the use of electric or sustainable vehicles in urban distribution.
Technology is basic to increase efficiency in all areas, as well as the digitization of processes that are shared throughout the supply chain and for the moment this is one of the pending points since it is still difficult for the different actors to share the same structured information. In any case, the adoption of new technologies in all areas, and well managed (companies must have a very clear vision for digital transformation, starting with the training of professionals) will bring about very important improvements. These are also common challenges.
Regarding the intermodal nodes, which are important and in this sense the ports are improving a lot in this aspect (Railway connection in the ports of Barcelona, ​​Valencia, for example, the creation of dry ports…) as well as others international hubs such as the one in Antwerp or those that are being promoted as hubs in the South of Europe in Madrid and Zaragoza. In this sense, at the local level it will be important to create urban hubs that concentrate shipments.
Thus, I think that the challenges in general are common given that it is about improving the efficiency and sustainability of transport from urban distribution, which covers short distances, to international distribution for long distances. In any case, the solutions are adapted to the type of operations carried out, since different regulations can be promoted at the local level (City Halls) or at a broader level (European Commission) that allow the necessary changes to be made to improve transport and, in general, the supply chain.
In general, my opinion is that it is necessary to promote changes and publicize efficient and environmentally responsible transport alternatives, and in this sense I encourage you to publish more articles in this regard, so that, above all, companies are aware of alternatives which are currently not yet being considered.